Marketing Consultant Adelaide
Helping small businesses and organisations to develop a clear path for business growth.
Is it time to take your business to the next level with a more strategic marketing approach?
Marketing Value Creation collaborates with businesses to provide clarity and a practical strategic marketing roadmap with actionable steps to build a robust marketing plan focused on driving continued commercial success.
Customer-centric | Brand-focused | Channel-based | Innovation-success
Marketing consultant Adelaide. Helping businesses grow through marketing assessment, strategy, plan, and direction.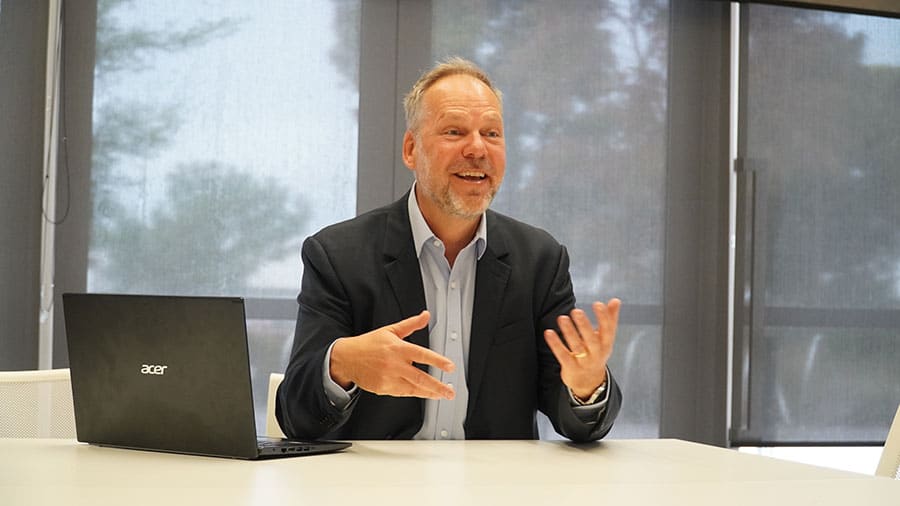 Building a stronger foundation for long-term business growth.
" I help business owners and key stakeholders to develop commercially driven marketing strategies, effectively linking business and marketing strategy together for long-term business growth ".
Strategic Marketing and Business Consultant Mikael Svensson
Identify what's holding back growth
If your business is experiencing a growth slowdown, let's assess, identify gaps & opportunities to see things differently.
Building a new foundation for growth
Providing strategic clarity with a practical roadmap with key elements, and actions for a commercially focused marketing plan.
Activate engagement & participation
A collaborative approach for implementation with degrees of active involvement in your business as required.
Strategic Marketing Consulting

Strategic marketing consultancy services. Perfect for small to medium-sized businesses and organisations who want to identify changes in their current marketing approach to enable the transition towards highly effective long-term strategic marketing. Choose between hourly work, monthly retainer options, or project-based work. All without any lock-in contracts.  
Fractional Marketing Director
Senior marketing leadership without the need to hire full-time. Working agreed hours per week or monthly, bringing a broader set of commercial and strategic marketing expertise to guide your team for up to a year. Ideal for a business with a few marketing staff that want to bring a part-time leadership role in-house and build marketing capabilities within the team.   
Outsourced Marketing Management
Short-term contracting marketing services. Working on an interim basis as an additional resource to your team, typically for a specific marketing project, product launch or during the business planning process to support the marketing plan development. Sometimes, it's about filling a vacant role short term while the company recruits a full-time candidate, and the process is finalised.   
Marketing consultant Adelaide
When it's time to change your growth trajectory.
For any small and medium sized business, there will be a point where the growth journey flattens, or you don't grow as quickly as you want. The company needs to recalibrate. And from a business perspective, the view may be that Marketing does not really work any longer. It's difficult to see the return from marketing investments. Yet, your surface level marketing is done, and it looks great. But it does not grow the business.
This is the time to take a new, fresh holistic view of your marketing, and take it to the next level with a more strategic approach to marketing.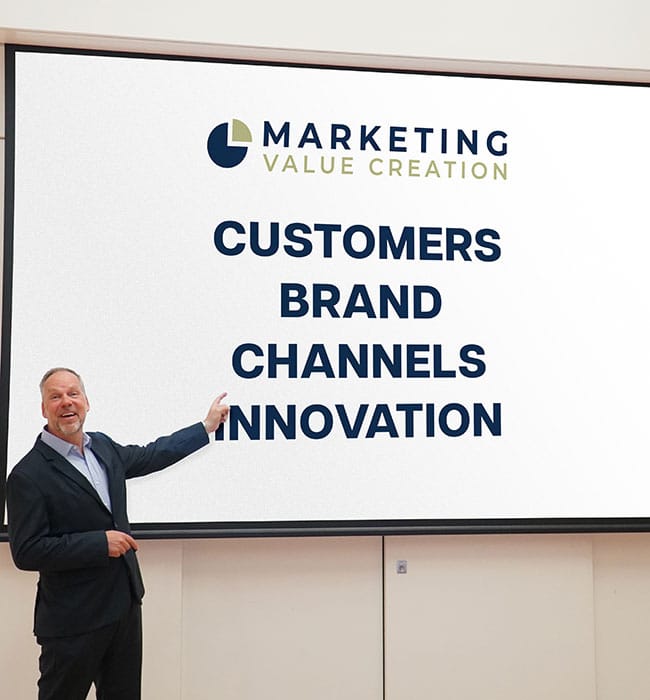 Marketing consultant Adelaide
Industry expertise across sectors, organisations & geographical markets
Are you looking to grow your business in any of these industries?
Explore marketing packages for small & mid-sized businesses.
Strategic marketing plans
Using a comprehensive and structured strategic marketing framework to develop your strategic marketing plan for business growth.
Building strategic marketing capabilities for small in-house marketing teams through marketing workshops & training days.
Using a step-by-step blueprint for launching a new product or service, a new route to market, or strategically enhancing your B2B approach.
Marketing plan improvement
Helping you take stock of your current marketing efforts, identify shortcomings, and make recommendations on how to create marketing value.
A structured assessment and review of your business's current state of marketing to establish your baseline.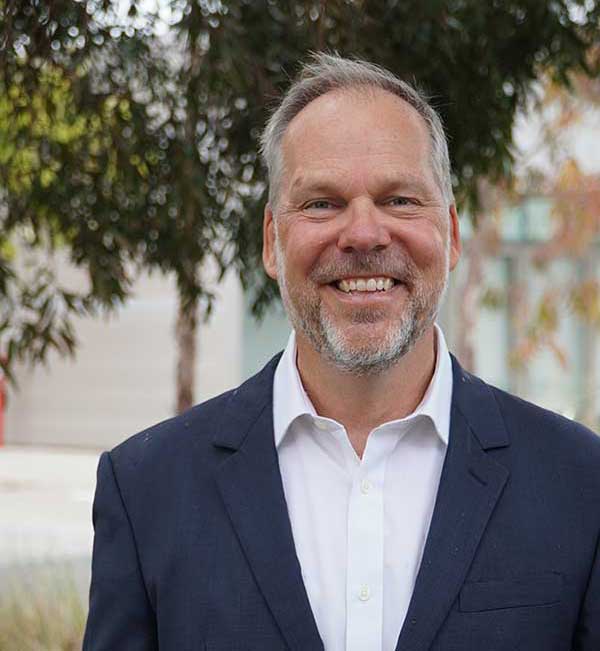 Marketing consultant Adelaide
Strategic marketing growth consultant
Hello. I'm Mikael Svensson, a senior marketing executive with 25 years of marketing leadership experience across several industries from corporate to Australian businesses. Based in Adelaide, I help small businesses to recalibrate Marketing for business growth with strategic advisory, fractional & outsourced marketing services.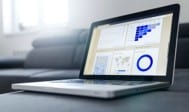 Strategic marketing blueprint
Recalibration of Marketing
Read more about Strategic marketing consultant Mikael Svensson
Strategic marketing consultant Mikael Svensson
Thanks for visiting Marketing Value Creation!
I partner with small and mid-sized businesses that are open to and want to change their current marketing approach. They are ready to take the next step. To move from tactics to a strategy-led approach.
They are just not sure how to approach this. It's not that tactics are not important because they are. But they need to be derived from good strategy first.
But they are certain they want to explore what they can do differently to make marketing work more effectively. To grow sales. To achieve better results through better strategy. To create marketing value. To transform marketing so it shapes and drives business growth.
Does this sound like your business?
I use a robust strategic marketing framework and process coupled with a commercial mindset to help companies to develop strategic plans for high-value growth contribution.  These strategies must be aligned with your business model, goals, and ambitious growth targets.
Most of the time, the starting point is to uncover your current state of marketing to build a better future state.
With proven strategic marketing leadership experiences across Australian manufacturing, international education, and global eye healthcare sectors, I offer a range of strategic marketing services.
Contact me for a no-obligation discussion to see how I can work with your company to identify the necessary change in your marketing strategy or specific elements in your marketing approach for successful business outcomes.

Do you want to know more about how we can work together?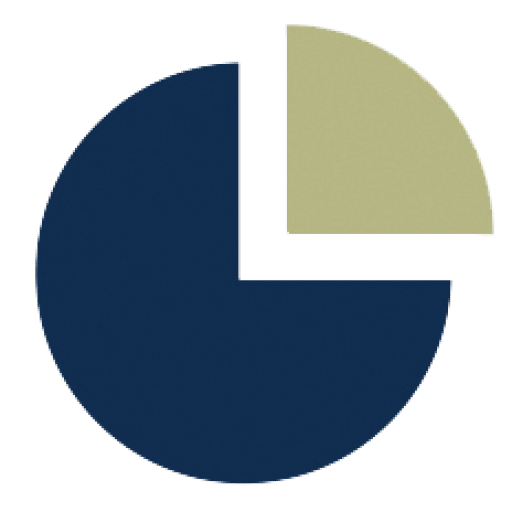 Marketing consultant Adelaide
What's your main marketing challenge?
Marketing efforts don't translate into growth.
The brand is losing its competitive edge.
Marketing lacks long-term strategic focus.
Marketing can't prove return on investment.
Marketing needs to prove value to stakeholders.
Sometimes it's time to recalibrate Marketing and take the business to the next level. Moving from tactical conversations to building strategic marketing capabilities.
Partnering with your business to create strategic marketing value that will drive revenue growth.
Marketing value creation builds long-term profitable growth by focusing on critical strategic marketing value drivers that ultimately create & deliver customer value.
For top global companies, the company market value is usually driven by their ability to build strong brands, deliver better customer management and effective use of distribution channels.
Combined with marketing's role in developing segment-based insight-driven innovation and determining an effective point along the digital marketing maturity curve, these marketing remits are essential to creating long-term customer value.
I help small and medium-sized companies to balance and optimise these marketing value drivers to achieve high-value growth contributions based on their business model, strategies and goals.
Building brand equity

100%

100%

Building customer equity

100%

100%

Building channels of distribution

100%

100%

Building integrated marketing & innovation success

100%

100%
Marketing consultant Adelaide
Kick-start your marketing change with a marketing assessment.
Begin your marketing transformation with a comprehensive review of your current marketing state. A marketing audit provides a fresh perspective and the opportunity to re-evaluate your approach to marketing as it reveals the interconnected factors that drive success.
Embrace constructive feedback from an outside marketing consultant to identify your marketing baseline and, from there, build a solid strategic marketing foundation for growth contribution and long-term success.  
Learn more about the marketing audit

What Strategic Marketing consultancy services do I offer
What does a marketing consultant do?
A marketing consultant can help you take stock of your current marketing approach when your business growth is stagnant, declining or not growing as fast as your market. Then provide clarity of marketing's role in the organisation and assist in re-calibrating your marketing efforts for high-value growth contribution.
What is the role of a marketing consultant?
A marketing consultant can help diagnose your marketing challenges in a business context and redefine your internal marketing planning process. Then provide expert advice on developing a marketing plan to transform your marketing operations into high-value growth contributors.
What are the skills of a marketing consultant?
A marketing consultant usually has many years of business and professional marketing experience in various industries. The marketing consultant can provide external strategic marketing expertise to your organisation in developing your strategic marketing plan and ensuring alignment with your business goals and financial objectives.
What are the 3 main duties of marketer?
Marketers' duties are aligning marketing objectives to business goals and creating value that builds long-term profitable growth and financial return from marketing investments. The approach is to uncover customer needs and distil insights and data into marketing strategies that ultimately deliver customer value.
What are the 5 roles of marketing?
The five areas of strategic marketing are:
Contribute to and build the company's profitability.
Align marketing objectives with business goals.
Proactively uncover customer and market insights
Build brand, customer and channel equity and insight-driven innovation.
Provide financial results of marketing expenditures.
More in-depth about
marketing value creation
Marketing consultant Adelaide
When its time re-calibrate your current marketing approach into high value growth contribution.
In simple terms, strategic marketing is the approach you choose to take your brand and marketing efforts from where it is now to where you want them to be in the future. Strategic marketing is an integrated part of business strategy with broader direction to other departments and functions.
As much as there has been a fundamental requirement for marketing departments to measure return on investments for a long, research (The CMO Council and Deloitte LLP) shows that only 25% of CMOs think their marketing organisation quantifies and communicates business value and financial impact.
On the surface, designing and measuring marketing investments seems straightforward and a must for any marketing department. The question though, is if the business wants to re-calibrate marketing for growth, where to you begin? It may be a very good idea to start with establishing so called marketing consensus measures that senior executives in an organisation buy into.
Read full article
Why are marketing consensus measurements necessary
To create and demonstrate marketing value, a range of factors, expectations, and measurement determines successful marketing outcomes in a company.
Forbes accountability report powered by MASB, states that without establishing consensus measurements (what do you measure, how do you measure, are the measurements valuable and relevant?), it is clear that marketing will "face credibility gasps and the enterprise value creation suffers".
Therefore, to re-calibrate your current marketing agenda, a range of upper-level management consensus decisions need to come into place in terms of what marketing's focus should be.

Why does marketing need marketing consensus measurements?
When creating marketing value for a company, the main challenge is understanding the financial impact of marketing investments. Especially since many brand and customer metrics such as brand awareness and customer preference are marketing interim measurements, i.e., not directly linked to financial outcomes.
Since marketing needs to translate and link these marketing performance measurements to financial outcomes, it is crucial to gain senior management's consensus on key selected measures.
Understanding and agreeing on the trade-offs between establishing short-term marketing ROI metrics and the benefits of longer-term value improvement is essential. These include, for example, brand health and customer experience, where the return on investment is typically difficult to measure in the same financial year.
Examples of marketing consensus measurement questions
As brand equity, customer equity and channel of trades are intangible marketing assets, it becomes imperative to understand the connection between marketing expenditures and these intangible assets.
Coupled with segment-based insight-driven innovation and the pace at which a marketing department moves along the digital maturity curve, it is crucial that marketing consensus measurements are being developed.
For example, where is the trade-off between short-term direct campaign revenue attribution vs. longer-term value and efficiency improvement in brand health, customer experience, segment-based insight-driven innovations, and moving up the digital maturity curve?
Some typical marketing consensus measurement questions may include:
Is long-term brand building relevant for the company's growth, and if so, what are the appropriate interim measurements?

Is customer experience and customer satisfaction necessary for company growth, and if so, what are the relevant interim measurements?

Is it essential that marketing is involved in the innovation process? If so, how is marketing success measured?

Has the channel of trades being optimised, and if not, should marketing shift focus?

Is it essential that marketing moves along the digital maturity curve, and if so, what is the optimum sweet spot to be aligned to company goals?
When do you discuss marketing consensus measurements?
Some companies may establish consensus measurements as part of defining marketing operational excellence; others lift the discussion into the operating planning process to ensure alignment between business goals and marketing-based objectives.
Marketing Consultant Adelaide
What is Strategic Marketing Excellence?
A Question for Adelaide Marketing Consultant Mikael Svensson.
Marketing excellence drivers
As we all know, there are so many work streams, projects, and "must-haves" marketers need to engage daily. Achieving strategic marketing excellence is an aspiration for any company and individual marketers, but it may seem like an overwhelming goal. 
As much as you try to control the outcome of the work you do, the reality is that the workstreams you participate in depend on other team members, other departments or functions, or even separate projects. 
Building strategic marketing excellence is critical for any company and outlines where to focus, how to win, what to do, and checks and balances if it works. Marketing excellence is an aspiration for any company, and research has assessed up to 22 essential drivers of marketing excellence in the pharmaceutical industry. These areas were grouped into understanding the market and customer – true customer insights, segmentation, developing value propositions, strategy, successful implementation, profitability, monitoring the value delivered, and innovation based on insights.
Read full article
Marketing and value creation 
So, for a marketer and a marketing function, regardless of industry, to become excellent in all these areas is a huge ask. And when you add that the approaches and models used within those drivers are constantly evolving, it seems like a big mountain to climb. 
However, when describing marketing excellence in short, it can be summarised as building a segment-based insight-driven approach (or innovation) with unique brand propositions and developing customer and distribution strategies for distinct target markets. When marketing programs are implemented, they need to be continuously evaluated to generate return. 
Basically, it is about marketing value creation. Building long-term profitable growth by focusing on critical strategic marketing value drivers, ultimately delivering customer value. 
Value creation in marketing
Even if developing a marketing plan is a requirement for any business today, there is a risk that small and mid-sized companies with fewer resources don't have a plan. Research suggests that it is the case for up to 50% of small businesses. The reasons are many, including not understanding why it is important to have one as there are so many other business priorities. 
Marketing has evolved into a high-rise building that constantly adds new floors to its construction. As a result, marketing skills and capabilities have become fragmented and niche, and new areas of marketing expertise are continually emerging. 
This poses a challenge for most marketers as they need to keep up with these new requirements. Consequently, the focus is often geared towards marketing tactics rather than strategically thinking about how to create long-term marketing value. 
Marketing value creation
Much has been written about how leading global companies' market value is made up of intangible marketing assets and investments in building brand equity, customer equity and channel of distribution networks over time.   
What's clear, though, is that small and mid-sized businesses can adopt the same approach as large enterprises, just scaling it down. A marketing approach of systematically building the brand, focusing on the customer, developing their distribution channels, and actively participating in a company's innovation process is really about putting marketing excellence into action. It is about rising above the marketing tactics and short-term thinking and building a strategic marketing foundation for growth. Easier said than done of course when the pressure is on to deliver short-term result. 
Some say that marketing is evolving, others say that new rules apply, and sometimes people use words like marketing revolution. No matter what industry, everyone is looking to re-calibrate and transform to win.  
If you want to hear more about how to create marketing value and building strategic marketing excellence for your business, please contact Adelaide marketing consultant Mikael Svensson.