Marketing Consultant Adelaide
Adelaide Marketing Consultant Services
Mikael Svensson, strategic marketing consultant in Adelaide; helping small businesses to grow through review, marketing strategy, plans & direction forward.
Providing strategic marketing services to small businesses that want to replace current marketing approach and transform with high-value marketing strategies and contribution to revenue growth.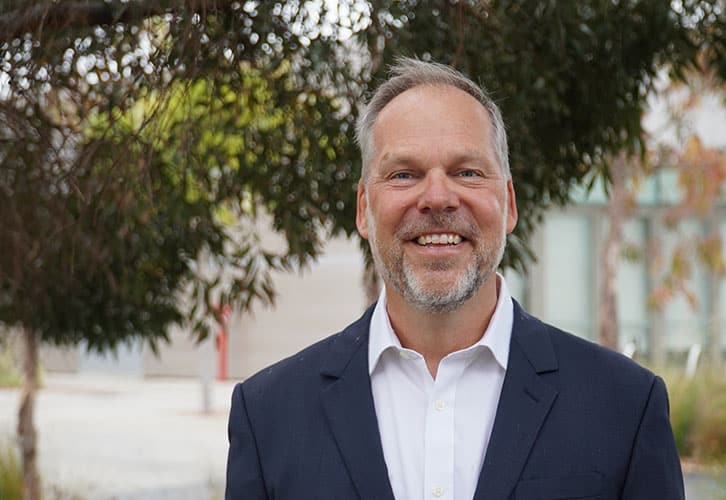 Mikael Svensson, strategic marketing consultant in Adelaide helps unlock your strategic marketing potential to elevate business growth.
Strategic Marketing Consultancy Services:
My approach to creating effective and purposeful strategic marketing change
1. 

Strategic Marketing Advisory
How to create marketing value and improve marketing's contribution to profitable growth is on most companies' minds.
The urge to have a clear growth agenda for any company could not be higher these days on the back of the pandemic and mounting inflation pressures. And marketing, of course, is a central component of growth, critical to get right.
And often, the challenge is to change from tactical marketing delivery to unlocking the strategic marketing potential to elevate long-term growth.
In a time of stagnating growth or decline, rather than cutting back, or the opposite, doubling down on the same marketing tactics that did not have an effect, this is the opportunity to recalibrate Marketing.
As a marketing firm Adelaide, I work with company leaders to unpack their specific marketing challenges and provide strategic marketing advisory capacity to identify where and how marketing value can be created in five broad areas.
I collaborate with clients in six broad areas:
Marketing audit and review. It's a fundamental part of understanding the current state of marketing in order to move marketing to a better future state. Unpacking the current approach, identifying the gaps, and outlining the next steps from that point.
Building high-level marketing consensus in a company. Sometimes it's valuable to initiate a discussion to uncover what high-performing marketing should look like in a company. It's about uncovering boundaries, setting priorities, and seeking alignment in the business.
Strategic marketing plan. Using a comprehensive and structured strategic marketing framework to develop your strategic marketing plan for business growth. Taking the company from its current state into a future high-performing state aligned with business goals. Creating a robust strategic marketing plan is an iterative process, and it is often very beneficial to have external support to discuss different strategic elements.
Marketing plan improvement. Troubleshooting or looking at things differently. Sometimes the intangible marketing assets; the brand, your customers, the channels, and innovations are not delivering revenue as expected. Sometimes it's good with a fresh pair of eyes on your current marketing efforts, identify shortcomings and unpack why it is not working and what can be done differently.
Go-to-market strategy. Consultation when launching a new product, brand, or route-to-market, enhancing your B2B approach or a customer project in a specific industry sector. As a small business marketing consultant, I will provide valuable insights as a point of departure. As part of your go-to-market strategy, I will guide you through a step-by-step roadmap to ensure you meet your objective.
2.

Fractional Marketing Director
As companies go through different phases, there are occasions when working with a Fractional Marketing Director can be very beneficial.  
For example, if you have a small in-house marketing team, you may need an experienced senior-level marketer to lead and guide the team for a period of time.
This is when I come into the business and work closely with the leadership team and manage the marketing team, ensuring delivery of the current marketing plan and implementation of marketing programs.
Contracting a Fractional Marketing Director can also be advantageous when a company wants to rebuild marketing. To start the journey of moving the organisation from tactical delivery to building strategic marketing capabilities.
That means delivering the current plan while developing a new strategic marketing approach in parallel. Sometimes this may involve recruiting new positions as part of a new strategy and function.
It's really about your needs. You may need a Fractional Marketing Director to support your business one or two days a week, or full-time for a set number of months.
There are many financial benefits of contracting a Fractional Marketing Director as well.
Not only will you get access to senior strategic marketing expertise, but you will get it at a fraction of the cost compared to hiring a senior level marketer on a full-time basis, and without the associated on-costs.
3.

Outsourced Marketing Management
As many marketing teams are fully stretched and out of capacity, adding another project to the list is difficult. No matter how important the project is, making time and driving priorities and expectations all at once is always hard.
If you have any specific marketing project coming up, I offer outsourced marketing services, which means I can help assist, progress, or manage specific projects or initiatives. That means your marketing department can focus on delivering existing projects daily while I will drive the new projects forward.
How this works depends really on your needs and requirements. You may only need support 10-15 hours per month, a day a week, or full-time for two months.
Here are just a few examples of the outsourced marketing services I offer. 
3a

Commercialisation of new products and product launches.
With so much excitement and expectations going into innovation work and the actual product launch – insights, preparation, and approach are everything. Whether it's a new brand, product, range extension, or service offering, I will provide strategic or hands-on support to deliver a gold-standard launch approach.
3b

Building an effective B2BC2 approach.
The winning approach in B2B2C marketing is about recognising the importance of building strong relationships and engagement with a brand's professional recommenders and, at the same time, investing in building brand equity and consumer demand over time. I can help you with the approach and finding the right balance between the two.
3c

Building an effective B2B channel approach.
Building effective channel management is critical for B2B companies. I can help unpack how to optimise the distribution channels for revenue growth, who the decision makers and influencers are, and what marketing channels you use to communicate with them.
3d

Annual business and marketing planning
I will provide professional expertise, direction, and support during the annual operating planning process with the aim of building an effective strategic marketing plan for your company.

Marketing consultant Adelaide
How to win the hearts and minds of the professional recommender for in a B2B2C business model is the question to Adelaide marketing consultant Mikael Svensson?
Winning the hearts and minds of the professional recommender in a business is key question for any B2B2C marketer when finding ways to grow revenue and increase profits.
The B2B2C business model is where a company sells its product to a business customer who then distributes or sells it to the consumer. Examples of industries using a B2B2C business models are medical device, pharmaceuticals, manufacturers of more complex consumer goods, and international education.
From a strategic marketing perspective, the main dynamics are two-fold. It is about recognising the importance of the relationship with the recommender, the primary decision maker who is selling the product to the consumer. It is also about building strong consumer brands so the end-user will recognise the brand offered by the recommender, creating a healthy balance of push and pull marketing.
At the same time, the increasingly well-informed consumers with easy online access to treatments, products, and services are today making their owed self-diagnosed decisions.
Recognising the business importance of the recommender or prescribing professional (B2B customer) and their profession, a well-thought-out marketing plan will ensure sufficient strategic weight is given to this critical area in the business.
Read full article
Medical Marketing Perspective
Let's look at this from a from a medical marketing perspective, and the complex factors that influence health care practitioners' prescribing decisions.  
How to win the hearts and minds of health care practitioners and other related medical professionals in medical devices, life sciences, diagnostics and pharmaceutical companies is a key question for health care marketing professionals.
On the surface, a health care practitioner's prescription choice may seen as a linear function of the patient's medical history, examination outcome and specific product benefits to achieve best possible patient care.
However, in reality there is a range of additional factors, which are likely to influence practitioner's prescription decisions. There are layers of ethical, regulatory, legal and commercial considerations which need to be taken into account, as well as direct and indirect influences from colleagues and peers in the health care industry.
Research[1] concludes "that physicians' prescription of new drugs is influenced by physician sex, specialty, medical school, years since graduation, practice location, volume, and relative proportion of elderly in the physician's practice".
Further, research[2] points out that there are also non-rational factors which come into play during product treatment decisions including emotions and personal values, which will have relevance in health care decision in addition to product characteristics.
There are many questions to be answered in the medial marketing field. What is the definition of the market? What does the competitive landscape look like within a specific health care sector? What are the critical customer segments?  What are the specific guidelines and standards issued by medical professional associations, or other industry networks which impact how a health care company needs to operate?
And what about the increasingly well-informed health care consumers?  How will easily accessible on-line therapeutic and treatment information shape future health care practitioner-patient dialogues?
Already in 2005, opinion leaders started to talk about the trends in physician and consumer e-marketing in which Manhattan Research[3]  noted in their summary that "on-line information empowers consumers to take a more active role in the decision-making process of their own or their loved one's healthcare. 
Digital Health 
And today almost 20 year later, digital health is on everyone's mind with accessible digital health records online, the progress of treatment and collection of person's health information on mobile apps, fitness and wellbeing trackers, self-diagnostics, compliance tracking and artificial intelligence to forecast and detect treatment and patient outcomes.
With the explosion of digital health care, no doubt that the consumer will have a growing influence in health care practice in the future. Combined with consumer love for health care information and interest in sharing experiences to help others and on social media, this is an exciting for marketers.
Consequently, understanding the optimum combination of health care practitioner, associated clinical and medical staff and consumer touch points will further assist when considering different marketing touch points when building a comprehensive strategic approach for deeper and meaningful relationships in an B2B2C environment.
[1] Tamblyn R, McLeod P, Hanley JA, Girard N, Hurley J. (2003). Med Care. Physician and practice characteristics associated with the early utilization of new prescription drugs. 41(8):895-908.
[2] Kelly, D & Rupert, E. (2009). Professional emotions and persuasion: Tapping non-rational drivers in health care market research. Journal of Medical Marketing, volume 9, 1, 3-9.
[3] Manhattan Research. (2005). Opinion Leader Roundtable, Trends impacting consumer and physician e-marketing.
Marketing consultant Adelaide
How can a marketing consultant help businesses is the question to Adelaide marketing consultant Mikael Svensson?
Unpacking the role of a marketing consultant
In business, having a clear strategic direction can make all the difference, especially in marketing. As a freelance copywriter, I sat down with Mikael Svensson, a strategic marketing consultant based in Adelaide with 25 years of combined corporate and large business marketing and leadership experience from Europe and Australia under his belt. We delved into the opportunities of strategic marketing and how it can be a game-changer for businesses, both big companies and smaller businesses.
Mikael, as a starter, you are a strategic marketing consultant, can you shed some light on what that job is?
"Absolutely, a strategic marketing consultant is essentially a guide, a trusted partner who works closely with businesses to optimise their marketing efforts for sustainable growth. It's about aligning marketing strategies with the broader business goals, identifying challenges, and crafting tailored solutions that create value across various aspects of the company. Think of it as a bridge between business strategy and tactical marketing."
Read full interview with Marketing Consultant Mikael Svensson
Marketing consultancy delivering tailor-made solutions
You mentioned crafting tailor-made solutions for clients; can you dive a bit deeper into what that means? "Of course, it's all about the client. Every business has its unique challenges and its own set of opportunities. A strategic marketing consultant collaborates closely with the company's leaders to understand these specific needs. I typically analyse their current state of marketing and routes to market and identify any gaps, new opportunities, and areas for improvement. Then, it's mostly about developing a comprehensive strategic marketing plan aligned with the company's business goals. This tailored approach maximises the company's marketing potential, ultimately leading to improved profitability and growth."
Marketing consultant – planning or implementation
It sounds like a strategic marketing consultant doesn't just provide a plan but is also deeply involved in the execution. Is that accurate? "Well, the core of my marketing services is centred around marketing strategy, but you are right; I have done most marketing roles in my career, everything from product and marketing manager to Marketing Director, General Manager Marketing, and Business Unit leader so I have been involved in all aspects of marketing and business, both planning and implementation. Execution is such a crucial part of the process and delivering the plan. It's not just about handing over a plan and walking away. I stay engaged, helping businesses navigate through the implementation. It's about being a proactive partner in their growth journey."
Marketing firm Adelaide
Let's talk about the local business and marketing landscape, specifically in Adelaide. Are marketing firms, agencies, and marketing strategy consultants here in Adelaide offering the same strategic marketing services? "Adelaide has a vibrant business community, and many marketing companies recognise the importance of strategy. My area of strategic marketing expertise relates to the fact that business and marketing strategy has been a large part of all my jobs, so marketing strategy has been a hands-on responsibility for all the large companies I have worked for.
Marketing consultant helps building marketing plans
So, speaking about small businesses, how can a strategic marketing consultant like yourself help enhance an existing marketing plan?
"Great question. Sometimes businesses have a marketing plan in place but might not see the desired results. As a marketing consultant, I can provide fresh perspectives, leveraging my experience to identify underperforming areas. Through thorough analysis, I pinpoint shortcomings and suggest actionable solutions. It might involve refining targeting strategies, optimising resource allocation, or fine-tuning the overall approach. Growth usually comes from your customers, your brand, your channels, and innovation. That's what I look for first. The goal is to elevate business effectiveness and drive better outcomes."
Marketing consultants can refine targeting strategies
You mentioned refining targeting strategies. Can you share an example of how you would typically go about this? "Certainly. Many times, it's about understanding how to reach a target audience more effectively. By delving into customer data and market trends, and research there are opportunities to refine targeting strategies. Identifying a more specific audience and tailoring their messaging to resonate with that particular group for example.
Marketing consultant delivers a go-to-market strategy
A term that often comes up is 'go-to-market' strategy. What does this mean, especially for businesses that are gearing up to launch a new product or brand?
"Absolutely, a go-to-market strategy is essential when launching something new, whether it's a product, or new service, a brand, or a new claim, or even entering a new industry sector. It's about having a thorough roadmap in place to ensure a successful introduction to the target market. As an experienced marketing consultant, I understand the importance of developing a step-by-step approach that covers all aspects of bringing a new product to market that considers all phases, the pre-launch, the actual launch, and post-launch.
Marketing consultant Adelaide
Mikael, you mentioned being based in Adelaide. How can local businesses here benefit from your services?
"I'm proud to be based in Adelaide and passionate about helping local businesses thrive. I'm very flexible, and that means I will work onsite, online, or travel as required. And since there is a major acceptance of working online today, I can offer my services across Australia."
"Whether through workshops, mentoring sessions, providing strategic guidance, or equipping in-house marketing teams with the tools they need for effective strategic planning, I'm excited to be part of company's growth journeys."
Marketing consultant focusing on creating strategic alignments.
It's clear that strategic alignment is important. Can you give us a glimpse into how this can impact a company's growth? "Absolutely, strategic alignment is the compass that guides a company toward its growth objectives. When marketing efforts strategically align with the broader business goals, it will unlock that powerful synergy. It enhances efficiency, streamlines decision-making, and ensures that every marketing initiative contributes directly to the company's growth. Many times, it's about turning scattered tactical marketing efforts into a focused strategic powerhouse."
Mikael, as we wrap up, what message do you have for businesses that might be considering a strategic marketing approach? "My message is simple – if you're open to rethinking how a strategic marketing approach can help grow your business, I'm here to support you. From hourly work to monthly retainer options, I offer flexible capacities that fit your budget without lock-in contracts. Together, we can explore new growth opportunities, bridging the gap between business and marketing to create a new path towards success."
Marketing consultant Adelaide, Mikael Svensson
Mikael Svensson's passion for strategic marketing shines through in every aspect of his work. His experience, combined with a tailored approach, ensures that businesses not only navigate the complex marketing landscape but thrive in it. It's a journey of growth guided by a strategic partner who understands the complexities, challenges and opportunities of business and marketing. Mikael is eager to collaborate with businesses that are ready to grow.