Small business marketing consultant
Helping small businesses to grow with strategic marketing and practical marketing advise.
Are you a small business owner looking for a better marketing strategy, in need of a marketing plan, or interested in collaborating with a consultant to help grow your business?
Discover personalised marketing services created for small business success.  
Small business marketing consultant. Based in Adelaide, working onsite, online, or travel as required.
Building a stronger foundation for growth.
" I guide small business owners and marketing stakeholders on how to transition from tactical to strategic marketing for long-term growth. "
Marketing consultant Adelaide Mikael Svensson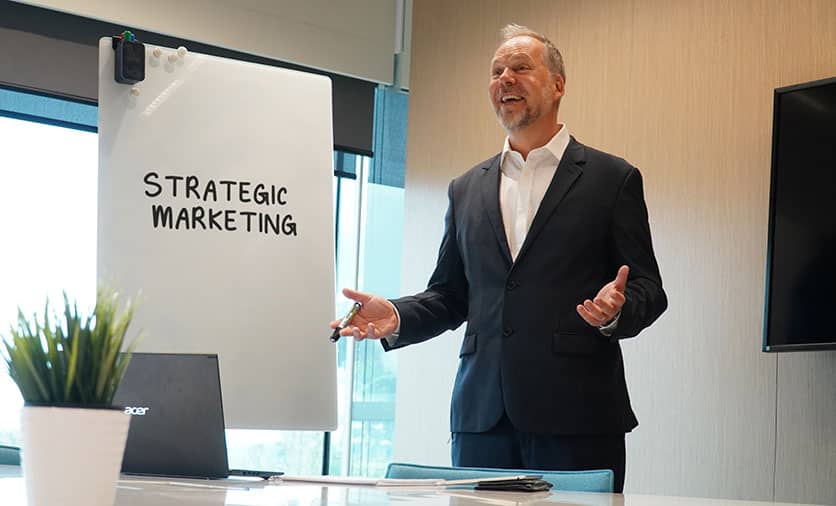 As a small business marketing consultant, I specialise in creating a stronger foundation for long-term growth. I collaborate with small business owners and marketing stakeholders, guiding their transition from day-to-day operational tactical thinking to a strategy-led marketing approach.
With extensive corporate strategic marketing experience, you'll benefit from a comprehensive strategic approach in a practical, affordable small business format.
Small business marketing consultant
What we offer
Small business marketing strategy and plans
Working closely with small businesses using a structured marketing framework to create tailor-made marketing plans aligned to your business growth goals. Access comprehensive strategic marketing planning support and direction to help build your marketing roadmap for long-term business success.
Creating a marketing strategy-led approach
Building a marketing roadmap
Ensures marketing contributes to the growth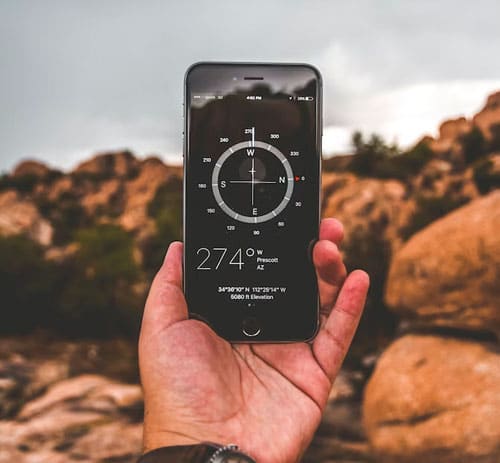 Small business website design
Creating affordable, high-quality, SEO-optimised, user-friendly websites so your business can grow online. Working in partnership with
Website Adelaide, a leading small business website company
providing high-performing business and eCommerce website design with over 500 small business websites built for SA companies.
Enhanced online growth
Affordable quality websites
On-page SEO is top of mind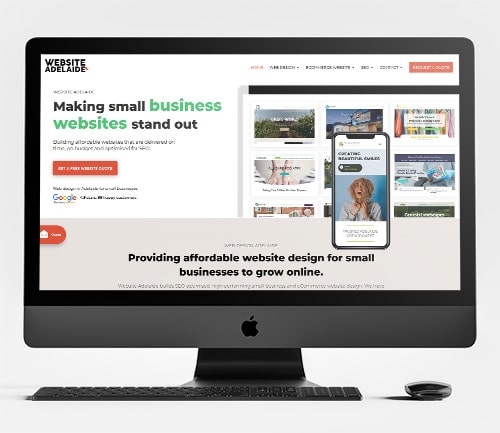 Small business marketing assessment
Conducting a marketing assessment for your business is the best way to initiate a transformative marketing process. It provides a comprehensive starting point and the opportunity to reassess your current marketing work. This approach removes the guesswork, as there is rarely only one singular opportunity to change.
Comprehensive assessment
Uncovering gaps and opportunities
Creating a new point of departure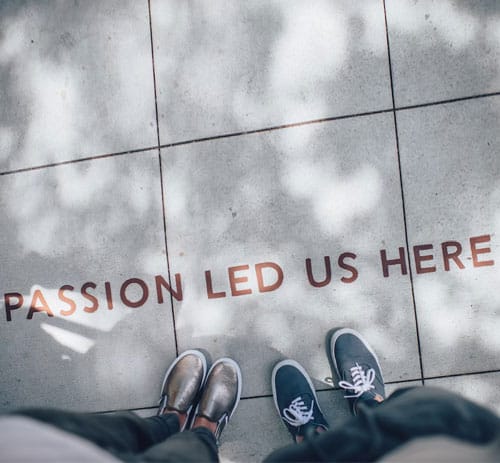 Small business website SEO audits
A comprehensive website SEO audit is critical for any small business as their websites represent their brand and their business and generates traffic from new potential clients. Given the importance of achieving visibility on Google search results, organic ranking, and overall search engine optimisation (SEO), it becomes imperative for small businesses to make a health check on their website performance.
Enhanced online visibility
Optimised brand representation
Improved traffic conversion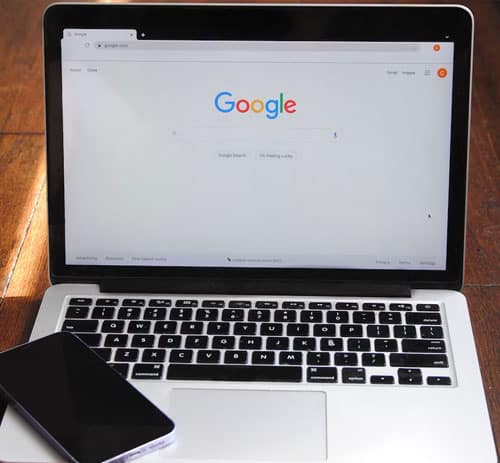 Small business marketing consultant services
Many small businesses are looking for guidance reviewing current marketing strategies and, after evaluation, want support with direction forward. This is part of my core expertise as a small business marketing consultant, and here is how I would approach this.
Marketing for small business
A step-by-step marketing approach
Review your small business marketing approach
Helping you take stock of your current marketing efforts, identify shortcomings, and provide recommendations for improvement.
Develop your small business strategic marketing plan
Helping you create and apply a comprehensive strategic marketing blueprint to develop your marketing plan. 
Implement your strategic marketing plan
Helping you with the implementation of your strategic marketing plan. Fractional hands-on strategic marketing hours, interim or contract options.
Small business marketing consultant
Take the opportunity to apply corporate marketing processes for your small business marketing
Big enterprises and corporations are usually great at strategic marketing because they have the resources. But their marketing challenges are not that different compared to a small business; it is just that theirs appear at a much larger scale, are more complex, and usually have a robust marketing and business process to tackle it.
The essence though, regardless of whether it's an enterprise or a small business, marketing value creation is about taking a holistic view of the brand, customers, channels, innovations, marketing system, and processes.
This is something a small business can do as well. A small business needs to make the shift from tactical to strategic. And when it does, the marketing tactics are likely to be different when marketing strategies are in place.
Small business marketing consultant in Adelaide
The definition of a small business varies if you search online; it's somewhere between $1m-$25m in revenue and less than 100 employees. But even if you are a sole trader or a micro company, you would say you are a small business.
So, marketing will be essential for growth, whether you are a small business owner with a few employees or have built up a small in-house marketing function.
What small business have in common is usually the focus on tactical marketing. That means managing a website, posting on social media, developing content, running AdWords & producing print material. But there will be a time when the company want to step change. To accelerate revenue growth. This would be the time to start thinking about how to create long-term strategic marketing value for the company, and shift from only tactical deliverables.
Marketing ideas for small businesses
Top 10 marketing ideas for small businesses
When it comes to marketing, small businesses often resort to social media and Google AdWords as their first point of call. But for many small businesses, that is not a growth strategy instead deployed marketing tactics. Especially for small businesses that are growing in size and want to take their next step, it is time to apply a more robust approach to marketing, shifting to a strategy-led marketing approach.  
Investing time to understand if your market or sector is growing can help you decide if you need to update your current strategy. Looking at trends, published data, and your sales numbers will help to evaluate if the market opportunity is as big as you thought it was.
Your product and services
Have you considered whether your products and services are unique and differentiated enough to set you apart from competitors? If not, doing a competitor analysis and seeing how you compare is always a good idea. With some changes or add-ons to your core offerings, you may be able to attract new customers or sell more to your loyal customers.     
Have you thought about if your pricing is cost-based or customer-value-based? This is important as a sound pricing strategy may help you to enhance growth. If a small business aligns its pricing with customer values, the offerings may be perceived as more valuable than what you currently charge.  
When was the last time you asked your customers what they think? Gaining insights into your customers' preferences, behaviours, and needs will enable you to tailor your marketing effectively and create personalised experiences that matter for your customers. This does not need to be cumbersome or take time. Just ask them what they think. Businesses are usually surprised by what customers come back with.
Have you ever thought about the importance of conducting a market segmentation? It's not explicit for large companies; it's also very beneficial for small businesses to understand their customer targeting better. B2B companies typically identify ideal clients and explore related sectors for new opportunities, while developing customer personas aid direct-to-consumer companies in expanding their reach. Leveraging segmentation will help refine current marketing strategies, tapping into new customer opportunities. Visualising, analysing, and summarising data aids in the thinking process, enabling small businesses to generate valuable insights and make informed marketing decisions.
Do you have a clear understanding of your target market? If not, understanding your target market is critical. As a starting point, it's a good idea to write down what your ideal customer profile looks like and compare it to what your actual sales data, customer data or other data are telling you. It usually gives you an "aha" moment to understand your target market better. Market research is critical, and for small businesses with limited resources, customer surveys, competitor analysis and customer feedback will help you to determine your target market so you can direct your marketing resources wisely.
Your competitive Advantage
Have you considered whether your value proposition or so-called core differentiator, sets you apart from your competitors? If not, this is an opportunity to consider if you highlight your unique strengths and advantages in the best possible way to be the preferred choice for prospective customers and ensure your loyal customers stay with you.
One of the main challenges for small businesses is how to increase brand awareness with limited resources. A well-known brand creates trust, credibility, and recognition among customers. Have you thought about if your brand identity, your visual impression, and content create that so crucial emotional connection with your customers?
What about your brand communication? Is it great, or can it be enhanced to better appeal to existing and prospective customers, both print and online? Effective communication with customers is critical to building strong relationships and brand loyalty. Have a thought about your brand story. And you have appealing messages with easy-to-understand benefits. If not, this is the time to update your communications material.
Most small businesses only think about channels in terms of marketing channels such as social media and their website. Efficient channel management should be about how your products or services reach the right customers through the most effective distribution channels. Think of your channel strategy. Can you improve your existing channels and add more distribution channels to grow your business?
Marketing for small business tips
What is your small business marketing challenge?
Identify your marketing challenges is a first good step when deciding what to do next.
Do you see any of these challenges to your business?
No comprehensive marketing plan.
Marketing lacks a long-term strategy.
The Marketing team is stretched.
Marketing is not customer focused.
Marketing can't prove a return on investment.
The Marketing team needs to be trained.
Marketing needs to demonstrate value to stakeholders.
What's your small business marketing opportunity?
There is always an opportunity to grow your small business. Sometimes opportunities present it selves naturally as the company continues its growth journey. From time-to-time external events push a business' boundaries to think and act differently, or ever so often, a company must actively seek out the opportunity and create it. 
Have you decided on your small business marketing opportunity?
Is it to increase customer retention?
Is it to grow your customer base?
Is it to win in new segments?
Is it to launch new products?

Your Title Goes Here
Your content goes here. Edit or remove this text inline or in the module Content settings. You can also style every aspect of this content in the module Design settings and even apply custom CSS to this text in the module Advanced settings.
How can a small business marketing consultant help my business grow?
A small business marketing consultant typically provides expert guidance and strategies to help your business attract new customers, build a strong brand, use effective distribution channels, and launch new products and services.
Will a marketing consultant help me target the right customers for my business?
A small business should expect a marketing consultant to provide a range of services, including helping analyse your target market, advise on appropriate market research, and develop customer profiles (personas) to help you identify and target the right customers for your business.
Can a marketing consultant assist in developing an effective digital marketing strategy for a small business?
A small business should expect a marketing consultant to strategically understand the importance of digital marketing and how to approach digital marketing to grow the business. It's a fair requirement that a marketing consultant should have real-life experience in managing digital marketing campaigns, overseeing website development, content writing, search engine optimisation (SEO) management, and managing AdWords campaigns to be able to provide strategic advice and recommendations.
What results can I expect from working with a small business marketing consultant?
Working with a marketing consultant can yield different results, and it really depends on what objectives have been set for the work required. It may be everything from specific revenue targets to outlining a brand strategy, enhancing the customer experience, helping to launch new products or services, or organically increasing the website traffic to reduce the acquisition cost for leads.
Can a small marketing business consultant help me generate more leads and increase sales?
A marketing consultant should be able to advise you on lead-generating strategies, building sales and marketing funnels, improving conversion rates, and providing insights to attract and convert more leads into customers, ultimately increasing sales.
What is the cost of hiring a small business marketing consultant?
The cost of hiring a small business marketing consultant can vary depending on factors such as the scope of work, experience level, and location. Discussing specific requirements and obtaining tailored pricing estimates from consultants during the initial consultation is a good starting point.
How do I get started with a small business marketing consultant?
To get started, you can search for small business marketing consultants online and schedule an initial consultation. It's essential to ask for their experience and skills so you feel confident that they have substantial real-life working experience applying strategic marketing for larger brands and companies. Discussing your business goals upfront and selecting a consultant that aligns with your needs and budget is also a good idea. 
What does a small business marketing consultant do?
A small business marketing consultant typically provides expert advice and guidance on marketing strategies, market research, brand development, channel management, digital marketing, advertising campaigns, and other areas to help small businesses achieve their marketing goals.
What should I expect from a small business marketing consultant?
Small marketing business consultants usually provide a range of different services. It's fair to expect a small business marketing consultant to help you assess your current marketing efforts, develop customised strategies, provide actionable recommendations and development of a marketing plan, and provide ongoing support and guidance to help you achieve marketing success.
Small business marketing consultant
Marketing value Creation is a small business marketing consultant based in Adelaide that helps small to medium businesses to shift from tactical conversations to adopting a strategic marketing planning process.
If you are a business owner looking for strategic business marketing advice, please don't hesitate to contact Marketing Value Creation.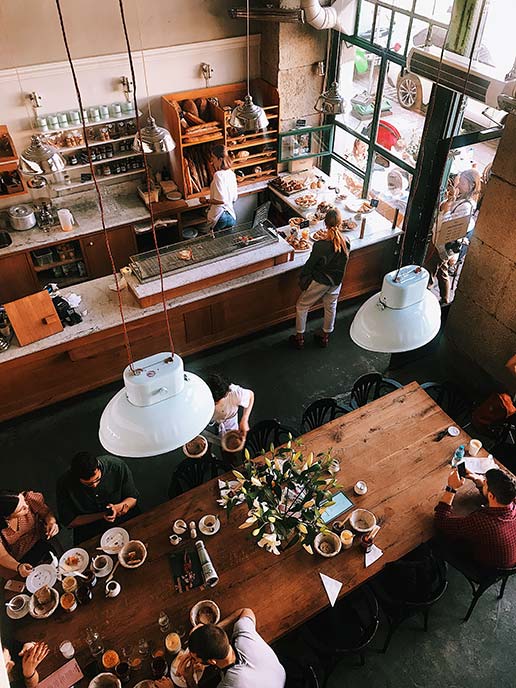 Small business marketing consultant
How can a small business marketing consultant help create marketing strategies for a small business?
5 steps to create a customer centric marketing strategy for small businesses. 
How can a small business marketing consultant create a customer centric marketing strategy?
As a small business marketing consultant, one of the first questions I'm usually being asked is how I can help the company to get more customers.
While most small businesses agree on the importance of always putting the customer at the centre of all decision-making, it's clear that many would benefit from developing a customer-centric marketing strategy. Why is it important? You have probably heard the famous quote "the purpose of a business is to create a customer" so without a customer, there is no business.
Customer strategy outline
In this article, I will take small business owners through the essential process of creating customer strategies, covering five main areas. One of the first things to remember is the difference between a customer in a business-to-business marketing (B2B) context and business-to-consumer marketing (B2C), as that will affect the pathway, choices, and the process of developing your own customer strategy. Throughout, I will make that distinction and comparison.
1)      Who is the customer for a small business
2)      What is the customer journey for a small business
3)      What is customer experience for a small business
4)      What is customer engagement for a small business
5)      Defining business goals for a small business
As a small business marketing consultant, I can help you refine your ideal customer profile both B2B and B2C markets.
"Who is the customer" is a go-to question when discussing development of effective marketing strategies. Two better questions to ask are typically, "What business are you in, and who is your customer"? The reason is to understand your business type, as that will affect how you think about your customer and their needs.     
The concept of an having an ideal client is a central approach for B2B marketing, while the term used in B2C marketing is persona profile. They serve similar purposes but there are some important key differences.
The difference between the customer in B2B and B2C
Let's outline the notable distinctions in the context of the first step of drafting a customer centric marketing strategy.
B2B Ideal Client
In B2B marketing, identifying the ideal client involves defining the characteristics and attributes of businesses or organisations that best fit your products or services. The goal is to identify the types of companies that align with your value proposition and are more likely to benefit from your offerings.
Key considerations for defining the B2B ideal client
Industry or sector: Identify specific industries or sectors that your business is best suited to serve.
Company size: Determine the optimal size of companies that can benefit from your products or services.
Demographics: Consider factors such as location, revenue, number of employees, and other relevant organizational attributes.
Pain points and challenges: Understand the common problems, pain points, and challenges businesses face in your target market.
Decision-makers: Identify the different stakeholders involved in the decision-making process. Understand their roles, needs, and pain points at each stage of the customer journey.
Value proposition fit: Assess how your offerings align with the needs and goals of your target businesses.
B2C Persona Profile
In B2C marketing, persona profiles are fictional representations of individual customers within your target market. These profiles are based on extensive research and analysis of customer data, demographics, behaviours, preferences, and psychographics. The purpose is to create a detailed profile of your ideal individual customer, representing a specific segment of your target audience.
Key considerations for creating B2C persona profiles
Demographics: Define age, gender, location, income level, education, and other relevant demographic information.
Psychographics: Understand the values, motivations, interests, behaviours, and lifestyles of your target customers.
Pain points and desires: Identify the specific challenges, needs, aspirations, and desires of individual customers.
Buying behaviour: Analyse how customers make purchasing decisions, including factors influencing their choices.
Communication preferences: Determine the preferred communication channels and touchpoints for reaching and engaging customers.
Summary B2B ideal client and B2B personal profiles
While both B2B ideal client and B2C persona profiles involve understanding your target market, the B2B approach focuses on identifying businesses that align with your offerings. In contrast, the B2C approach dives into the individual customer's mindset, preferences, and behaviours. These distinct perspectives are a starting point to develop your customer strategy.   
As a small business marketing consultant, I can help you identify the customer journey
Small business marketing tips to identify the customer journey   
The customer journey is the path a customer takes from the moment they first become aware of a problem or an issue, eventually leading them to buy your product or service. But sometimes, customers may need to learn they have a problem. As a small business marketing consultant, I understand that better knowledge of a customer's journey can help you identify opportunities to improve the customer experience and increase customer engagement.
Let's go through the second step of outlining a customer marketing strategy.
B2B customer journey
In B2B marketing, the customer journey tends to be more complex and typically involves multiple decision-makers within an organisation. It often spans a longer duration due to the nature of B2B sales cycles and the involvement of various stakeholders. The customer journey in B2B marketing can be outlined as follows:
Awareness: The B2B customer becomes aware of a problem or a need within their organisation.
Research and discovery: The customer extensively research potential solutions and evaluates various options.
Consideration and evaluation: The customer narrow their options and evaluates the potential vendors or service providers based on specific criteria such as capabilities, reputation, pricing, and customer reviews.
Decision-making: The customer selects a vendor or service provider and engages in negotiations, contract discussions, and final decision-making.
Post-purchase and relationship building: The customer onboards with the chosen vendor and establishes an ongoing relationship. This phase may involve implementation, support, and continuous communication to ensure customer satisfaction and retention.
B2C customer journey
In B2C marketing, the customer journey is typically more straightforward and focuses on individual consumers rather than multiple decision-makers. It often involves shorter sales cycles and is driven by emotional and personal factors. The customer journey in B2C marketing can be outlined as follows:
Awareness: The B2C customer becomes aware of a product or service through various channels such as advertising, word-of-mouth, or online research.
Consideration and evaluation: The customer evaluates the product or service based on their personal needs, preferences, and budget. They may compare options, read reviews, and seek recommendations.
Purchase: The customer makes a purchase decision and completes the transaction, either online or in a physical store.
Post-purchase experience: The customer experiences the product or service, assesses its quality and functionality, and forms opinions and impressions.
Loyalty and advocacy: Based on their experience, the customer may become loyal to the brand, make repeat purchases, and potentially become an advocate by recommending the product or service to others.
Customer journey mapping
Customer journey mapping is a valuable exercise for any small business as it provides a visual representation of the customer's experience with your business.
It allows you to understand the different stages and touchpoints in the customer's journey, enabling you to identify opportunities for improvement and enhance customer engagement. While there may be some differences between B2B and B2C customer journey mapping, the fundamental principles remain similar.
The benefits with customer journey mapping for small business
A customer journey map visually represents the customer journey and its customer experience with your business. It can help you to identify opportunities to improve the customer experience and increase customer engagement.
To create a customer journey map, start by identifying customers' different touch points with your business. These touch points can include website visits, phone calls, emails, in-store visits etc.
Once you have identified the different touchpoints, map out the customer's experience at each touchpoint. Are they happy, sad, or angry – what are their emotions? This includes things like how long it takes for customers to get a response, how easy it is to find the information they need, and how satisfied customers are with the overall experience.  
By identifying opportunities to improve the customer experience, you can create a more positive and memorable experience for your customers. This can lead to increased customer loyalty, repeat business, and referrals. 
Tips to understand your customers' needs, wants, and pain points
It is essential for small businesses to identify and understand their customers' needs, wants, and pain points. With often small budgets and limited resources, a small business can cost-effectively gain insights into its customers.  
Conduct surveys: Surveys are a great way to get customer feedback about their needs, wants, and pain points. You can conduct surveys online, over the phone, or in person.
Talk to customers: One of the best ways to understand your customers is to talk to them directly. Ask them about their experiences with your business, what they like and don't like, and what they would like to see changed.
Analyse customer data: Customer data can be a goldmine of information about your customers' needs, wants, and pain points. By analysing data such as purchase history, website traffic, and social media engagement, you can better understand what your customers are looking for.
As a small business marketing consultant, I can help to improve the customer experience
Marketing for small business tips to enhance the customer experience
The customer experience is at the core of every successful small business. It encompasses all the interactions a customer has with your brand, from the initial exposure to your advertising to the delivery of your product or service. A positive customer experience fosters loyalty, drives repeat business and generate valuable referrals. Conversely, a negative customer experience can result in lost sales and tarnish your reputation.
From a marketing perspective, recognising that the customer experience differs between B2B and B2C contexts is essential. Understanding these distinctions allows small marketing business consultants to tailor strategies that resonate with their target audience.
Let's explore the nuances of customer experience in B2B and B2C marketing in this third step.
 B2B Customer Experience
In B2B marketing, the customer experience is often more complex due to the involvement of multiple decision-makers and longer sales cycles. Here are some key aspects to consider when optimising the customer experience in a B2B context:
Relationship building:
Cultivate strong relationships with key stakeholders and decision-makers within the organisation.
Focus on building trust and credibility through personalised interactions and tailored solutions.
Provide ongoing support and communication throughout the customer journey.
Personalisation and customisation:
Understand the business's specific needs and pain points and offer personalised solutions.
Tailor your communication, proposals, and deliverables to align with each client's unique requirements.
Provide flexible pricing models or customisable packages to accommodate their budget and objectives.
Long-term value and ROI:
Emphasise the long-term value and return on investment (ROI) your solution can provide.
Showcase case studies, testimonials, and success stories demonstrating tangible results for similar businesses.
Offer ongoing support, training, and strategic guidance to ensure the client maximises the value of your solution.
B2C customer experience:
In B2C marketing, the customer experience is typically more focused on individual consumers and is often driven by emotions and personal preferences. Here are some key aspects to consider when optimising the customer experience in a B2C context:
Seamless and convenient experience:
Ensure a frictionless experience from browsing to purchasing, both online and offline.
Streamline the checkout process, optimize website usability, and provide multiple payment options.
Leverage technologies like mobile apps or chatbots to enhance accessibility and convenience.
Emotional connection:
Create an emotional connection with customers by appealing to their aspirations, desires, and values.
Use storytelling techniques and compelling visuals to evoke emotions and resonate with their lifestyles.
Encourage user-generated content and social media engagement to foster a sense of community and belonging.
Speed and efficiency:
B2C customers often value quick responses and prompt service delivery.
Implement efficient order processing, shipping, and delivery mechanisms to meet customer expectations.
Offer hassle-free return and refund policies to instil confidence and build trust in your brand.
By understanding and applying these differences in customer experience for B2B and B2C marketing, as a small marketing business consultancy, I can help you tailor strategies and touchpoints that align with your target audience's unique needs and preferences.
As a small business marketing consultant, I can help with your customer engagement approach
Small business marketing tips customer engagement 
Customer engagement is the foundation of successful marketing strategies. It involves creating meaningful interactions that builds relationships. Understanding the customer's journey is crucial for delivering relevant engagement experiences.
As a small marketing business consultant, I recognise the significance of tailoring engagement strategies based on where customers are on their journey, whether in B2B or B2C contexts. 
Customer Engagement: The key to success for small businesses
In today's competitive marketplace, small businesses must do everything they can to stand out. One of the most effective ways to do this is to engage with customers meaningfully.
Customer engagement is the process of building relationships with customers through meaningful interactions. When done effectively, customer engagement can lead to many benefits for small businesses, including:
Increased sales
Improved customer loyalty
Increased brand awareness
Reduced customer churn
Increased customer satisfaction
B2B and B2C customer engagement
Engaging customers is essential for building long-lasting relationships and driving business growth. However, the approach to customer engagement varies depending on the customer's journey and B2B and B2C marketing context.
Let's explore the importance of relevance and how to tailor engagement strategies based on the customer's journey:
B2B customer engagement
Early awareness: At this stage, focus on providing educational resources and thought leadership content to capture the interest of potential business customers. Webinars, whitepapers, and industry reports can help establish your credibility.
Research and evaluation: Provide in-depth case studies, product demonstrations, and personalized consultations to address businesses' specific needs and challenges. Tailor your engagement to highlight your solution's unique value to their organisation.
Decision-making and purchase: Engage with decision-makers by offering customized proposals, negotiating contracts, and addressing concerns or objections. Provide ROI calculations, testimonials, and references to instil confidence in your offering.
Post-purchase and relationship building: Ensure a smooth onboarding process and ongoing support. Offer training sessions, personalized account managers, and access to a knowledge base. Regularly engage with customers to gather feedback and identify opportunities for upselling or cross-selling.
B2C customer engagement:
Awareness and consideration: Focus on captivating storytelling, emotionally driven content across marketing and media channels engagement to grab the attention of individual consumers. Tailor the messaging to resonate with their aspirations, values, and preferences.
Evaluation and purchase: Implement personalised product recommendations, user-generated content, and social proof to drive confidence and convert prospects into customers. Streamline the purchasing process across various channels, ensuring a seamless and convenient experience.
Post-purchase experience: Provide exceptional customer service and follow-up communication to reinforce the positive experience. Encourage customer feedback, reviews, and referrals. Engage customers through loyalty programs, personalized offers, and exclusive access to new products or experiences.
Tips How to create meaningful customer engagement
It is essential to determine where the engagement takes place to create an effective customer engagement strategy.
Is it in a sale call between you and the customer and their staff, or does the engagement occur outside a physical sales meeting? It would be best to determine how you want to engage, whether you provide a digital experience or more of a traditional experience. Who is it for, a business customer or a consumer, as that will determine what you will deliver.
Customer engagement is about all interactions
Many articles about customer engagement are about the importance of content, and that is true of course. However, don't forget that customer engagement is much more than that. Customer engagement is about all interactions, and it could be anything from asking your customer to take part in a short survey about your online ordering services, access to tips, proactively ask for honest feedback and reviews, informative text messaging, sending out service teams or providing traditional marketing material. Or it could be as simple as just removing a small inconvenience for the customer. The list goes on.
When it comes to developing content, it needs to be relevant, informative, and interesting to your target audience. It can be used to educate, entertain, and inspire your customers.
To create engaging content, start by identifying your target audience and what they are interested in. Once you know what your target audience is interested in, you can begin to create relevant and informative content.
And when you look at all the social media feeds today, you can see the importance of engaging by using images, videos, and infographics. You can also use humour, storytelling, and other techniques to make your content more engaging.
As a small business marketing consultant, I can help you align your business goals with your marketing strategy
Small business marketing tips aligning the customer marketing strategy with your business goals
As we discussed in this article, developing a customer-centric marketing strategy includes various elements, such as defining who your customer is, understanding the target audience, mapping the customer journey, enhancing the customer experience, and building customer engagement.
While the customer-centric strategy is a holistic approach that combines these elements, the specific focus and emphasis within the strategy can vary based on the company's goals and objectives. The final strategy will depend on what the company wants to achieve, and it may involve prioritising certain aspects, such as enhancing customer experience or improving customer engagement. These elements are not mutually exclusive, and in fact, they often complement each other.
Should a small business only focus on customer experience or customer engagement
Enhancing customer experience involves providing a positive and seamless experience at every touchpoint, addressing customer needs, and exceeding expectations. On the other hand, improving customer engagement focuses on building relationships and fostering meaningful interactions to create loyalty and advocacy.
Ideally, both customer experience and customer engagement should be part of a comprehensive customer strategy. They work hand in hand, as a positive customer experience can lead to increased customer engagement, and engaged customers are more likely to have positive experiences. However, it's possible to prioritise one over the other based on specific business goals or current challenges.
Is the customer journey a pre-requisite for an effective customer strategy?
Understanding the customer and mapping the customer journey should be considered prerequisites to developing an effective customer-centric strategy.
Understanding the target audience and their needs helps tailor the strategy to their preferences and pain points. Mapping the customer journey enables businesses to identify touchpoints, pain points, and opportunities for improving the overall customer experience and engagement. These foundational elements are necessary to develop a customer-centric strategy that effectively meets customer expectations and drives business results.
Setting your business goal for your customer strategy
You can create a framework for success by incorporating goal setting and aligning the chosen strategy to these goals.
Defining your business goals sets the direction while aligning the strategy ensures that every aspect of your customer-centric approach is focused on achieving those goals.
Define your business goals: Begin by identifying your business objectives and what you aim to achieve through your marketing efforts. This may include increasing sales, expanding into new markets, reducing customer dropouts, increasing customer loyalty, or any other specific goal. Defining these goals provides a clear direction for your customer-centric strategy.
Align your customer strategy with your business goals: Ensure that your chosen marketing strategy aligns with your business goals. Every step in the customer-centric approach, such as understanding the target audience, mapping the customer journey, enhancing customer experience, and fostering engagement, should contribute to achieving these goals.
Measure and analyse results: Continuously track and measure the effectiveness of your marketing strategies in relation to your business goals. To evaluate your progress, use key performance indicators (KPIs) such as sales revenue, customer acquisition, conversion rates, and customer satisfaction.
If you need a small marketing business consultant to help you develop your specific marketing strategy with a customer-centric approach, I am here to help.
Marketing Value Creation offers small business marketing services to small businesses to help grow their business.
Contact me today to discover how I can help grow your business.